Creating Conscious Community
Experiments in vibrant togetherness
Since 2006 I have had the joy and privilege of sharing principles and practices of conscious living with countless friends all over the world. This has led to the emergence of numerous clusters of resonance and networks of clusters — groups of people inspired by similar values and vision. Now we have an opportunity to converge these groups into a conscious community. This is the online home for resources and recordings related to this evolving community.
To learn more and join us, please visit the link below:
Your Instructor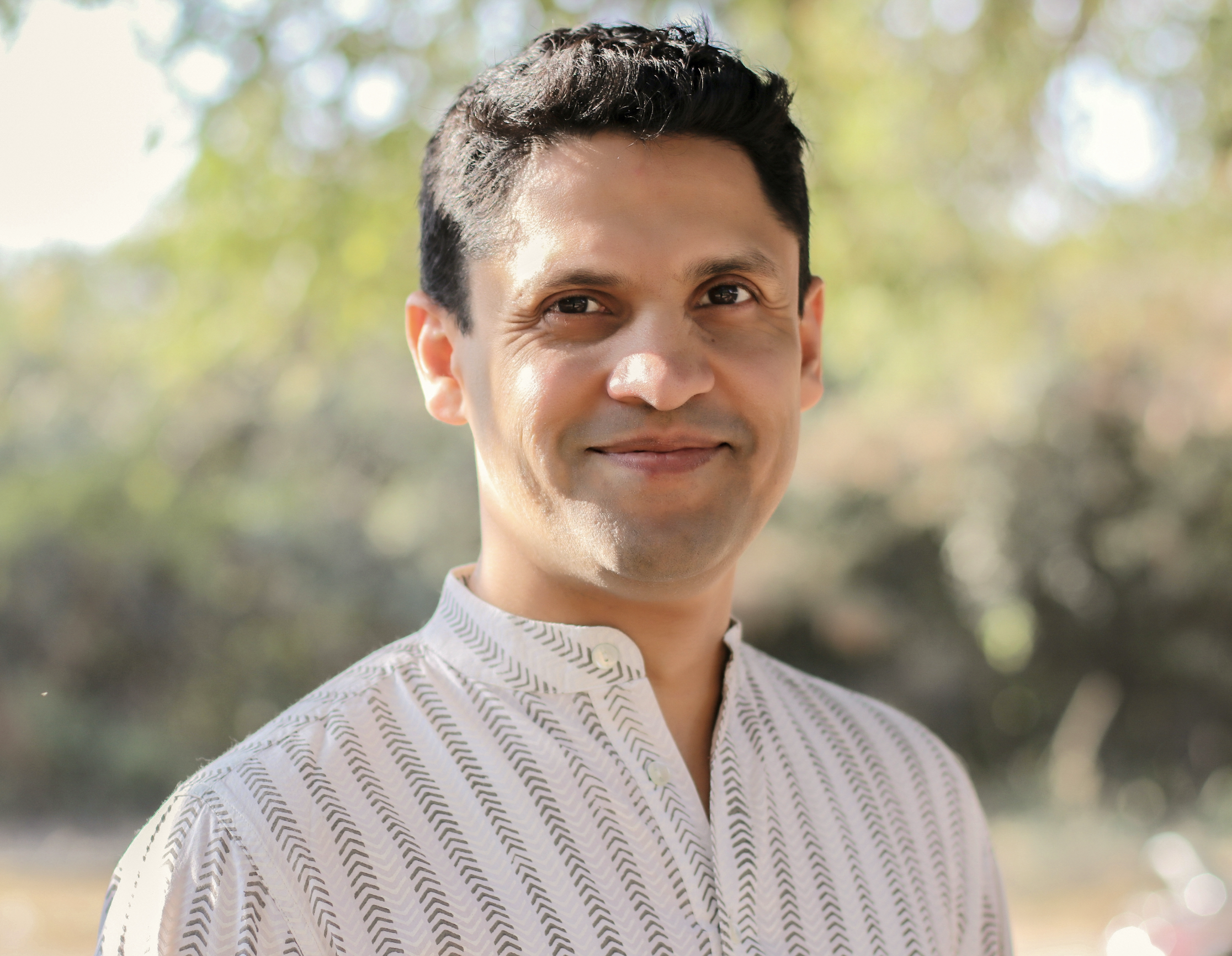 Hi and welcome!
I'm Nithya and my team and I will be facilitating the creation of this conscious community along with each one of you. The aim is to co-create spaces and places where we can strengthen our capacities for a more authentic, harmonious and inspired life.
An interest in personal growth and spirituality from an early age inspired me to read many books and engage in deep discussions with friends and teachers. Not content with intellectual understanding alone, I began a daily practice of meditation at the age of sixteen and attended many meditation retreats. I later completed an MBA from XLRI, Jamshedpur and then worked in the corporate world. In 2002, I left my career and ordained as a Buddhist Monk.
After six years of living in forest meditation monasteries in Thailand, Sri Lanka and also various parts of India and the US, I was guided to live, learn and serve in broader ways than the traditional role of a monk permitted. With the blessings of my teachers I stepped out of monastic life in early 2008. I now share inspiring teachings in Happiness Joyshops, youth programs, corporate trainings and meditation retreats around the world. I have been invited to share these teachings around the world by leading universities, corporate and non-governmental organizations.
My aim is facilitating a shift from 'seeking happiness' to 'spreading happiness' through simple, joyful and practical teachings.
Learn more about my work and offerings...
https://www.linktr.ee/nithyashanti
Learn more about my community vision...
https://www.bit.ly/nithyavision2021
Frequently Asked Questions
When does the course start and finish?
We start the week of 15th Feb 2021 and continue indefinitely
What are the timings & duration of each session?
Timings will be announced soon and we will cater to various time zones. Duration for each session will be 60 to 120 mins.
Will you have sessions on weekends since we are working people?
Yes, we will mostly keep our sessions on weekends and sometimes also on weekday mornings/evenings to accommodate various lifestyles of people here.
How frequently will you be having these sessions?
Once a week. Sometimes more than once a week. Definitely once a week.
Do couples contribute individually?
Yes, each one who is interested in being a part of the community vision needs to contribute individually.
Will these sessions be recorded in case we miss them?
Part of each session will be recorded. Not all of it. Interactions in breakout rooms will not be recorded.
Is it compulsory to attend all sessions?
No, attend as much as you like. Of-course we encourage you to attend all or as many as you can. Otherwise, why join?
Can I opt-out of the community in case I wish to?
Definitely. It's easy to opt-out. No guilt, no shame, no blame. Only infinite blessings. We will refund your contribution in full if you opt-out within 3 months of your joining.
Is this different from the 3-year 3-month 3-day (3y3m3d) program? And if I am a participant in the 3y3m3d program, do I still have to pay?
Yes, this is different. The 3-year, 3-month, 3-day program is almost over. This is now a good way to continue to be in touch. Those who enrolled for Nithya's All Access Membership need not pay.
Do you have the option to join this community free as I am struggling with my finances?
Perhaps at this time focus on getting your finances in order. If this relatively low fee is difficult for you then presently your finances need your full attention. Community and vision can wait. You can always join the open/free sessions Nithya offers each month.
Can I use my 25% discount from the Mangal Mitra project to subscribe to this community?
This is an entirely new initiative. No discounts are applicable here. You can avail of Nithya's other courses with your Mangal Mitra (Transcription) discount.
Do we have to be on Telegram to access information about this community?
In addition to Telegram, we will also have a membership platform where all recordings and community resources are uploaded. It is possible to be connected only through that as well and get updates through email. However, the more active "pulse" of the community is presently the Telegram group. So we do encourage you to join it if possible.
Are these sessions meant to be interactive?
Yes. These are all highly interactive and engaging sessions designed to strengthen our capacity to be together authentically with surrendered leadership.
This course is closed for enrollment.